Pinterest is an amazing platform for visual content, where millions of users find inspiration and ideas. Just like any other social media platform, Pinterest has public boards or content, but a lot of users are wondering is it possible to make a secret board?

If you are looking for the answer to the same question, we have all the information on private boards and detailed guides on how to create and use them.

This can be a great way to prepare a lot of private boards before you are ready to publish them and allow your followers to see the amazing projects you are working on. It will boost your engagement and help you with your Pinterest growth.

So, let's see how to make boards secret.
And when you're finished, take a look at our other Pinterest guides:
What Are Pinterest Secret Boards?
Pinterest secret boards are, like the name suggests, hidden boards you can create on Pinterest.

These boards are a great way to enhance privacy on the social network, but they are also often used to test out Pinterest strategies and prepare amazing content before you make a visible board.

Pinterest secret boards are visible only to you as the board creator, and everything about them is hidden from search results and even your feed.

One of the features these secret boards have is that you can adjust the secret setting and add board collaborators that will see the board even if no one else is able to. This is a great way to make projects with your coworkers and have the boards completely ready before you publish them.

But, since Pinterest is an amazing place to promote your ideas and even earn an income, why would you consider making boards private. Keep on reading to find out.
Why Should You Use a Private Board on Pinterest?
When you are on a social platform with millions of users, a little privacy can go a long way. This is why Pinterest is the only network that will allow you to create boards that are hidden from other users.

These secret boards are amazing if you want to:
Make a surprise party and include your friends as collaborators;
Have prepared boards that are there to promote your content, but you need to perfect them more;
Test out Pinterest strategies and marketing;
Follow your competitors without them even knowing;
Have personal boards that are not visible to your followers or coworkers;
Work on a few different projects at the same time and keep everything organized;
As you can see, having the option to hide a board can be a great tool for your personal and business life. This way you can make the boards, perfect them and then make them public for your followers to see.

Your Pinterest account will look much more polished and ready for new visitors. This will make you stand out from the crowd and gain more followers.

How to Make a Board on Pinterest Private?
Now that we are familiar with the terms of secret boards, we can learn how to make them on Pinterest. There are two options, you can make the existing boards private, or you can start from scratch and make a new private board.

If you want to make a board hidden here is what you need to do:
Log into your Pinterest account and find the board you want to make private;
Click on the pencil icon to edit the board;
Find the visibility option and check the "Keep this board secret" box;
Tap on the "Save" button;
These simple steps will make any board private, and you can later choose whether or not you want to add collaborators, share board, or make it public again.

In case you want to make a whole new board private, here is what you need to do:
Log into your Pinterest account and click on your profile picture;
Click on the "+" to create a new board;
Enter the name of the board and toggle on the option "Keep this board secret"
Click the "Create" button at the bottom;
This will allow you to create a new secret board you can later customize, change board cover and add collaborators if you need to.

But, how to add those collaborators you might ask, here is what you should do:
Find the secret board you want and click on the plus sign next to your profile icon;
Copy the invite link of the board or invite a collaborator with their email address or full name;
Once the collaborators accept the invite, you are good to go.
Keep in mind that your partners on the project need to have a Pinterest account. It's also worth noting that you can have three secret boards, so in case you need more, you simply choose one you want to delete and choose the Delete board option or make it public.

Ways to use Pinterest secret boards for your brand
Pinterest is all about quality content, and you can't have too many good board ideas. This is why it can come in handy to have some of them hidden until they are good enough to be made public.

Here are a couple of ways you can use these secret boards to promote your brand:
Launch a new product;
Do extensive market research;
Gather content;
Collaborate with companies;
This will boost your Pinterest growth and allow you content upgrade away from the public eye.
Final Thoughts
Pinterest is so much more than finding your favorite boards and content creators. It's an opportunity for every business owner to create a brand and promote their ideas in the best possible way.
Now that we have all the tools needed, including the secret boards you can make, nothing is stopping your Pinterest success.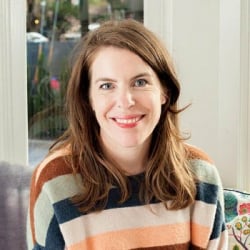 Latest posts by Maddie Schultz
(see all)