People turn to Pinterest to get everyday ideas for anything and everything they can think of. So, it's safe to say that it's a leading platform when it comes to beautiful visuals. Pins and boards are your weapons to success, including the cover image for boards, and the first impression is the one that counts the most.
Statistics reveal that the number of boards created in 2020 increased by 35% compared to 2019. More and more users use Pinterest to promote their business, so they pay a lot of attention to delivering engaging Pins and boards that will attract other users and increase sales. Since every detail counts, you have to learn how to change the Pinterest board cover and deliver the full experience.
What Are Pinterest Board Covers?
If you're an avid Pinterest user, you probably already noticed that every board has its cover. But have you ever thought about why these images are important? Well, since this platform is all about visuals, and sharing amazing images, every single detail matters.
Creating overall quality content should be your priority! In other words, all your Pins and boards should be eye-catching, together with the Pinterest board covers that you'll add. If other users love what they see on the cover, they're more likely to open the board. The cover has to be a part of the board, and your next step is choosing it to be on display.
How To Change Pinterest Board Cover? Step-By-Step Guide
The board cover image that you'll choose should fit the board's theme and make it appear more professional. Yes, you can indeed upload any picture and turn it into a cover. Still, the point is to make your profile more aesthetically pleasing, especially if you use a Pinterest business profile. So feel free to create custom images with your logo, username, board description.
Most Pinterest users wonder if a Pinterest cover for boards should feature custom dimensions. Although you can upload any image size that you want, there is a preferred format to follow. Your new board covers should be 2170 x 1460 pixels. If they come at a different size, you'll have to resize them when uploading them so they can fit the screen.
You can upload new cover images via your web browser or a mobile phone. We listed the steps you should follow below.
Desktop
Log into your Pinterest account using your preferred browser.
Find the icon with your profile picture in the top right corner of the screen. Click on the icon or your initials to see your boards.
You'll now see all your boards, now, you can click on the boards that will get a new cover photo, opening them one by one.
First, you have to upload the image you need and add it to the board.
Right next to the board name, you'll see a button with three dots. Click on it.
Select the Edit Board option.
A new window will pop up, and in the top part, you'll see the existing cover image or a large square section with a + in the middle.
Click on it and select the image you want. If there's already an existing cover, you'll see a pencil icon in the bottom right corner, and that's where you should click.
You can scale and position the image according to your wishes.
Click Save to finish off.
Mobile
Tap on the Pinterest app to open your Pinterest profile.
Tap on the person icon located in the bottom right corner of the screen.
You'll see a list of all your boards. Tap on the Pinterest board that will get a new cover photo.
Upload the future cover to the board.
Tap on the three dots located in the top right corner of the screen and choose Edit Board.
You'll see the old board cover in the top part of the screen, or you'll see a square with a + in the middle of it. Tap on the square or the pencil icon on the photo.
You'll see a list of images, now all you have to do is select the one you want.
Tap Done, and you're ready to go.
How To Use Boards To Drive Pinterest Traffic
Boards are a great tool to drive traffic to your personal and business profile. Some users aren't even aware of the power they have and how to use them to their advantage. Did you know that you can share boards from this platform? It's an excellent cross-promotion tool because you can share links to any board you have on other social media platforms, emails, messages, etc. The more people see your boards, the more they'll notice your Pins, possibly click the Pin It button, and even click on an affiliate link or two if you're monetizing your content.
Next, find group boards to participate in. These boards are an exceptional opportunity to get higher engagement, reach new audiences, and grow your numbers.
Finally, keep your content up to date, and delete boards that are outdated and no longer fit your brand's image. If you focus on quality Pins, aesthetically pleasing boards, and find a great Pinterest growth service, success will follow.
Conclusion
Although many users underestimate the power of great boards and Pinterest board covers, that shouldn't be the case. Providing a visually engaging experience is one of the keys to success on this platform. That's why you have to pay attention to every single detail, including cover photos of boards.
In just a few steps, you can upgrade the boards you've worked on for so long and continue promoting them to grow your account. If you have random cover photos, spare some of your free time to upload images that fit the theme because it's something that your followers will see first. It's like an extra appeal that doesn't cost anything, but it can deliver significant benefits. Just follow the guides that we listed above, and you'll see that your boards will look better, more organized, and boost your Pinterest profile's appearance.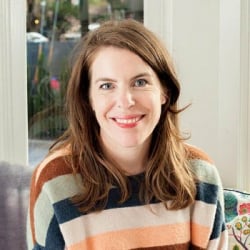 Latest posts by Maddie Schultz
(see all)