Pinterest has long been regarded as one of the most popular social media networks, but that perception has shifted in recent years.

New features have been introduced, while some older ones have been removed, resulting in a seamless shift from social networking to a visual discovery platform.

You may be wondering where did my likes go on Pinterest, as this is one of the choices that are no longer available. We will figure out why it happened and if it is a good thing.

Is It Possible to View Likes on Pinterest?
There were a few distinct choices for Pins on Pinterest before recently. You might have liked, shared, or pinned it. However, this was not the greatest option because consumers were unsure which button performed what.

Liked pins were a way for Pinners to store material for later while also keeping it private. This was a fantastic choice to have because other visitors to your profile could not see your favorite pins.

However, the liked feature was seldom utilized, and research with Pinners revealed that the platform might function better without it.

Why Is Pinterest Removing Its Like Button?
Pinterest has many tough competitors, and there was always a need to differentiate itself from other social media networks. This was one of the reasons the like button was removed.

There was no relationship to other media platforms where likes were of the highest significance, and Pinterest has once again shown that it prefers the visual platform.

Furthermore, the Pin button was replaced with the Save button, making the entire process of creating boards easier. Saved pins increased by 7% when Pinners were represented with the test idea.

This is a significant figure given that Pinterest has millions of users and much more pins. The save option is much more straightforward to use.

How Do I Find My Likes on Pinterest?
You may be wondering where are your liked posts now when the like button has been gone. Do not worry, everything you enjoyed in the past is still available.

Pinterest converted your profile's liked tab into a private board named Pins you liked. This way, you can choose whether to make it public or to keep it private.

While likes were a fantastic answer for some, Pinterest's choice to alter some features appeared to be a decent option.

We may utilize public boards to get more followers now that there is a liked board on your profile and it can be set to be public as well.

Boards are a fantastic feature on Pinterest and are crucial for developing a robust and healthy account. They are an extension of your content and maybe an excellent strategy for attracting additional followers.

Boards can be private as well, but in order to fully utilize them, we recommend that our readers create as many public boards as possible. This, in conjunction with the Pinterest growth service, can allow you to pursue your passion and possibly earn a livelihood doing so.

Last Thoughts
Pinterest's attraction stems from the fact that it is unlike any other social network. They are constantly interested in real-life experiences and encourage visual depiction.

This is one of the reasons they eliminated the like button altogether, bringing them one step closer to their objectives.
While Pinners had to get used to this, we now know that there are numerous benefits to this major adjustment, and Pinterest is easier to use than ever. So, do not spend another second and get started right now.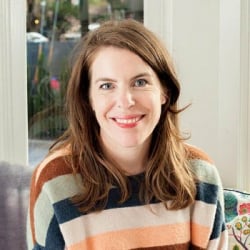 Latest posts by Maddie Schultz
(see all)