Pinterest has become one of the world's most used image sharing and social media apps since Pinterest's launch in January 2010. Pinterest now has 454 million-plus active users. From the user's point of view, the app is such a success because of how easy it is to use. Pinterest sees to it that whatever interest you may have, you will always get a multitude of fresh ideas that Pinterest picked for you every time you open the app. Exploring on Pinterest today makes you feel like you won't ever miss out on an idea that fits your aesthetic. 
What do users search for on Pinterest?
People search more of what they like on Pinterest and the new 2021 Pinterest features are geared towards a smoother experience of finding ideas users will like. Pinterest has gotten so good at this that the app now has the "Try on" button. You can use Try on for a virtual, hands-on, augmented reality experience with products pins on Pinterest. Trying on makeup and fashion items even before buying them should be quite an awesome thing to do.
Hot Pinterest Features of 2021
The most used social media platforms like Pinterest retain their relevance by keeping things fresh and providing a convenient user experience.
Personal Notes
You can now add personal and private notes to a board you have on your Pinterest. This is particularly useful if you have added and saved pins to a board you have had for quite some time, and you would want to have a reminder of what your boards should be about to stand as more personal, detailed board descriptions. Have notes for new boards to stand as a reminder of the pins you would want to save for a specific board. The Personal notes feature allows you 103 characters for a title and unlimited text characters for whatever notes you should have.
Dashboard Favorites
A board may have hundreds of pins, so it may be extremely hard for content creators and Pinterest visitors to interact with idea pins, navigate, and find their favorites. Luckily, Pinterest now has the Dashboard favorites feature that allows you to click a star icon on the bottom right of a pin to save the ones you're interested in. Liked pins will surface above all the other pins on the board, making it more accessible and viewable.  Never go through the trouble of manually searching for that one pin you need to see again.  
Board Toolbar
To follow up on making boards more accessible and organized, Pinterest has rolled out this brand-new Board Toolbar for 2021. Now, active boards with 150 pins or more will be easier to sort through than ever before.
This new Board Toolbar allows the user to edit a board by choosing a new board cover, name, description, or to keep it as one of their secret boards. The board toolbar also makes sharing a board through a variety of ways like WhatsApp, Facebook, or the direct message function of Pinterest itself. You can now also merge boards with other boards or archive them and keep them dormant for later use. Also, this new toolbar enables you to create a Pin code if this fits your Pinterest marketing strategy.
Dashboard Suggestions
Pinterest Board Suggestions are related content examples selected by the Pinterest algorithm that is closely related to content types you like. Say, upon saving an image of a wedding dress you fancy, Pinterest suggests many images of other wedding dresses that you may want to save, too. A very useful feature, especially if you plan to get back to shop product Pins of dresses you might want to purchase soon.
The Pinterest algorithm has been refined to cater to every user base and its accuracy is quite scary but in a good way. Using Pinterest today is like talking to someone who has the same ideas and interests you have.
Pin Grouping
A board that you have had for several years will tend to have hundreds of pins and ideas, that the subject of your board may have shifted slightly towards a related but slightly varied topic. For example, a board you made for vintage cars once only contained cars from the 70s because your fascination for old cars was sparked by cars from that era. But as the years go by, you start to appreciate other vintage cars from other eras that your board now contains your favorite additional images you saved of cars from the 50s, 60s, and the 80s that it now feels like a cluttered warehouse of old cars! What do you do?
Luckily, Pinterest now has Pin Grouping that allows you to subgroup pins within boards that may already feel cluttered. You can now group your cars by the decade they were made, and your board of vintage cars will be an archive of your favorite cars that will be a joy to revisit for the years to come.
Story Pins
Pinterest story pins are like Facebook's 'My Day' and Instagram's 'Stories' that allow you to post a picture or a video on Pinterest that will constitute a pin that will tell your story to your followers. But unlike counterparts in other social media, Your Pinterest stories do not expire after a certain period of time. Now, Pinterest grants you the ability to compile stories that anyone can look back on and be acquainted with your Pinterest growth throughout the years.
Here to stay and for the better
All these 2021 Pinterest features are now globally available and have been rolled out across iOS, Android, and all computer platforms at the same time. There has been no better time to be on Pinterest than today.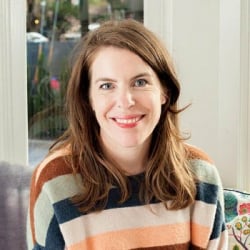 Latest posts by Maddie Schultz
(see all)