Pinterest has millions and billions of Pins that you can get inspiration from. With just a click of the 'Pin' or 'Save' button, you can collect all the information and lovely photos on the internet.
Pinning an idea is super easy but it can also easily get out of hand.
Your board can gather so many pins that it ends up looking like the Pinterest home feed, which never runs out of content. You will be scrolling forever looking for that saved project you plan to do this coming weekend.
So, instead of always relying on the search bar even after you've already saved the pins, we'll share with you a method that will change your Pinterest experience forever.
This simple trick will show you how to organize Pinterest boards the right way.
And when you're done check out our other Pinterest guides:
Why You Should Organize Your Pinterest Pinboards?
Pinterest boards are a great way of keeping similar pins together. It helps you to easily find the pins you've saved.
However, there will come a time when a board you've been pinning to becomes too crowded. Having too many pins in one board will now make it hard for you to search for the exact pin that you need. This definitely defeats the purpose of creating boards in the first place.
So, before pins get out of hand, you should start organizing your boards. We'll guide you throughout this laborious process. It might be tedious at first, but trust us, it will be easier and worth it in the end.
Having well-organized boards will:
Make it easier for you to find specific Pins.
Make browsing your board more pleasant for other Pinterest users.
Help you get more followers, board saves and repins because your boards are so neat.
Without further ado, let's get to organizing.
How to Organize Your Pinterest Boards
First off, you should understand the three different types of boards that you should have on your profile. These will help your brand look more professional and well-planned.
1. Brand Boards (Only your own content)
This type of board is made to feature your original content. This is meant to highlight your brand and products, if any.
If you're a chef, create recipe boards that should contain only pins from your external blogging site. If you're a brand that sells products, you should pin your wares here with a link to your eCommerce site.
2. Topic Boards (Your content and content from other sources)
This is the board where you will pin content from other sources alongside your own. Collect pins related to your niche or topics that you are concerned with.
For example, if you are a travel blogger, you can make a board containing repined content related to travel tips. Pin on this board your own travel tips, then also pin tips to pack lighter or how to save on a trip from other blogs. These pins will complement your brand and create a holistic experience for your board followers.
3. Group Boards (Collaborative content)
This board is where you and other people, like your followers, pin content. Start a group board that has pins about a specific category that other pinners will also have to observe.
Creating a group board is a collective effort that strengthens the bond in your community. It makes your followers feel more involved and closer to your brand.
Now that you know the three types, don't forget to always have a Brand Board at the top of your profile. Of course, you want to put your best foot forward and let people see what you have to offer first.
The next crucial step to organizing your boards is to group them by categories or topics and then by subcategories. You can create individual boards for each category subcategory if it will contain a lot of Pins.
As an example, recipe boards are very broad as a category. You may have subcategories like Breakfast recipes, Quick Dinner Recipes, Desserts, etc. Since millions of recipe Pins can go into each subcategory, it would be ideal to create a board for each subcategory. Your recipe boards will then look like this:
Board titles: Breakfast recipes – Sandwiches
Breakfast recipes – Energy bars
Desserts – Cakes
Desserts – Homemade Ice Cream
This method of naming boards will make it easier for users to search for what they want instantly. It also makes it easier for you to know on which board to pin posts in the future.
An alternative method of organizing boards is by using the platform's sections feature, which is utilized by the popular boards on the site.
How to Create Sections in Pinterest Boards
Sections within a Pinterest board segregate the Pins into neat folders. Having sections within a board makes it easier for people to find exactly what they are looking for.
For example, you have a board that's dedicated to fashion. You can create sections based on a subcategory, like a color palette, for instance. Make a section that has all the clothes that are color red. Another section is filled with blue clothing. Then another with orange, and so on.
Aside from the ease of searching that this provides, it also makes your board look attractive and well-organized.
Easily make sections in your Pinterest board by doing these steps:
Navigate to the Pinterest page and log in to your account.
Click the board that you want to organize.
Next, click 'Organize' just below the board title. This will enter you into edit mode.
Select the pins that you want to be grouped in a section.
To make a section, click the folder with a plus icon at the bottom of the screen. It shows 'Create section' when you hover your mouse over it.
In the pop-up box, enter a section title and then hit the 'Add' button.
You can add more pins already on the board to a section by selecting the pins and then clicking the 'Move' icon at the bottom. Then choose which section it should go to by hitting the 'Add' button beside the section title.
Tips to Organize Your Pinterest Boards
Upload a great Pinterest board cover photo that will immediately tell users what the board contents are.
Take advantage of the fact that Pinterest lets each user have up to 2,000 boards on their account. Create as many boards as needed to keep pins organized on your profile.
Archive boards that are no longer relevant. Users will no longer see them on your profile. But you get to keep those old pins for memories' sake.
If you have tons of pins to sort through on your boards, you can keep the board secret first. Secret boards or Personal boards will only be visible to you. Simply click the pencil icon and check 'Keep this board secret.' After you've finished creating sections and organizing Pins, you can uncheck it for the big reveal to your followers.
In Summary
Overcrowded boards can be overwhelming for you and discouraging to other users.
But with the simple trick of segregating pins into categories and subcategories, your boards will look neatly organized and easy to navigate and browse through.
With well-labeled and sectioned boards, you can be confident to share board with everyone. And as a result, your profile will definitely attract more Pinterest followers.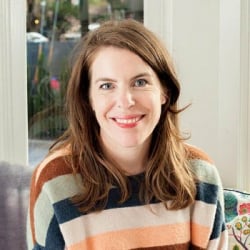 Latest posts by Maddie Schultz
(see all)