Since its launch, Pinterest has grown to serve a lot of individuals and businesses that leverage the creation of visual content to grow Pinterest followers.This is possible because Pinterest is a social media platform that allows you to pin your interests as images. These images are pinned on features called boards. You can also grow your audience and even monetize your Pinterest account.
To make money on Pinterest, you have to widen your social network. Thus, a lot of people can share your content and make you go viral on Pinterest. As a part of a marketing strategy, Pinterest allows business accounts to share content or pin images with a link that leads back to their landing page or product page on their websites.
What are Sections and Why You Need Them?
In 2017, Pinterest launched another feature called 'sections'. Sections are designed to help you organize your pins on large boards. So, instead of sieving through hundreds of images/pins on a board to find what you like, you can check in the appropriate sections.
You can also use these sections to categorize your pins to meet the different interests of your potential followers if you want to grow Pinterest followers. However, you may create a section you realize no longer serves your purpose or is controversial. You may want to delete this section without deleting the entire board.
Let's look at these easy steps on how to remove sections on Pinterest and how to do that without losing all the rich pins you have curated on your board.
5 Easy Steps to Delete a Pinterest Board Section
You can use Pinterest either on your PC or use the app on your mobile phone. Mobile phones are easier to carry because you use them on a regular basis.
So, let's see how you can remove sections on Pinterest using the app on your mobile device.
Open your Pinterest app and find the board with the section you want to remove.
Tap the section, and the app will load all the pins in that section.
Click the three dots (…) button at the top-right corner of your screen.
Two options will be displayed on your screen. Select 'Edit'.
More options will appear on display. Click "Delete Section" and confirm the action.
You should, however, know that removing sections on Pinterest is permanent. There is no way to recover the pins in any section after you delete them. However, if you want to keep the pins in your section before removal, you can do either one of these two things:
Move the pins out before removing the section.
Merge the section with another board before deleting the section.
Conclusion
Whether you use Pinterest for your business or to curate images of ideas you feel inspired by, sections make Pinterest boards easier to use. They help you organize your ideas. However, when you no longer need them, you can remove and reorganize your boards.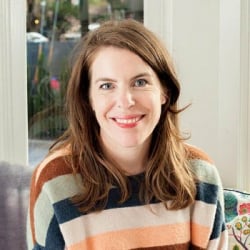 Latest posts by Maddie Schultz
(see all)