Pinterest has a variety of useful features to help its users get and share a variety of images and videos. If you recently joined Pinterest, you might have come across the popular group board feature and have yet to learn how it works. A group board, also known as a collaborative bond, is a shared Pinterest board that allows multiple users to pin visual content. There is usually one Pinterest owner who creates and owns the board. The board owner will be in charge of the group, and they are the ones who permit board followers to add pins to their board.
Users who join a group board can also invite other Pinterest users to share visual content on the board they belong to, not unless the board owner bans them from doing so. However, not unless you get an invite, you will not be able to see what groups the people you follow belong to. You will only see pins from their profile and the groups they own. If you started your own Pinterest board and want to invite people to join your group board, follow the steps we'll provide in this article to learn how to invest someone in your Pinterest board.
How to Invite Someone to Pinterest Board on an iPhone or iPad?
Inviting someone to Pinterest is relatively easy. The social network has an option that lets users send invitations to their contacts to let them be part of their board collaborators team. The steps might vary slightly depending on the device used, so we made different guides for android, iOS, and pc users. Here is how to send a Pinterest board invite on an iPhone or iPad:
Launch the Pinterest app on your handheld device by clicking the app with a white "P" sign and a red background.
Tap the "profile icon" located in the bottom right corner of the screen's navigation bar to open the profile page. The profile icon may be labeled differently depending on the version of Pinterest you are using. If you can't find the profile icon, look for the "saved" option instead.
Click one of the boards listed on your profile to access all the visual content saved inside.
Press the "+" icon with gray background in the top right corner of the page to view your contacts
Swipe through the list of names saved as contacts until you find the one you are looking for. Alternatively, you can save time by using the search bar slightly above the contact list to search for contacts. Not being able to see your contacts could mean that Pinterest does not have permission to access your phone's contact. If that's the case, grant the app permission to access your phone's contacts by clicking on "choose from contacts" and pressing "allow" to display all your saved contacts.
After selecting the contact you want to invite, click the "send invite" button to send an email with the board invite link to your contact.
If the contact you sent the invite to is not signed up on Pinterest, they must sign up before becoming board collaborators.
How to Invite Someone to Your Pinterest Board on Android?
The steps here are somehow similar to the ones for iPad and iPhone users. Here is how to send a board invite through the android version of Pinterest:
Launch the Pinterest app
Click the profile icon in the top right corner of your screen
Tap any of the boards listed to view their pins
Locate and click the "+" sign next to your profile image
Press the "add collaborators" icon
Scroll down your contact list until you find the person you want to invite, or just use the search bar to save time
Click "done" in the upper right corner of your screen to send an invitation link to your selected contact.
How to Invite Someone to Your Pinterest Board on a PC or Mac?
PC and Mac users will have to access Pinterest through its website. Don't worry; most features found on the app version are also available on the web version of Pinterest. Follow the tips below to learn how to invite someone to become a board contributor through your computer:
Visit www.pinterest.com using any web browser installed on your computer.
Once there, click the "saved" option in the top right corner to display all boards and pins. If you can't find this option, click the profile icon instead.
Select the board you want to invite people to join
Tap the "+" icon on the left of your profile photo to open a window with the "invite people to join this board" option
Go through the contacts listed until you see the contact you'd like to invite. You can invite several people at once by clicking additional names.
If you have lots of contacts and don't want to go through all of them, try searching for them via the search box.
When you find the person you were looking for, click "done" to send an invitation.
How to Invite Someone to View a Pin
Did you pin a picture or video and would love to share it with your friends on Pinterest but don't know how? Here is how to do it:
Open the Pinterest app by clicking its app icon
Click the profile icon in the upper right corner of your screen
Tap a board to access saved pins
Choose the pin you want to share, and then tap on the share icon next to the "pencil-shaped icon."
Choose the app you want to share the pin through
Pick a recipient depending on the app you chose
Add a message and click "send" to deliver the invite
Some Easy Steps on How to Get People to Accept Invitations and Join Your Boards
Sending an invite to multiple people does not guarantee that they will accept the invite. So apart from just sending random invites, follow these tips to persuade invited Pinterest members to join your board and start contributing.
Ask People if They Are Interested Before Sending the Invite
One of the simplest ways to get more people to accept your invite is to ask them if they are interested in becoming board contributors before sending them an invite. Contact them beforehand to let them know you like their pins, and share some information about your Pinterest board before asking if they would like to join your board as guest pinners.
Wait for their response; if they say "yes," send them the board invite; if they reply "no," respect their decision and look for someone else to invite. If you don't have their email, look for another way to contact them. For example, you can send them a direct message on Twitter instead of emailing them.
Invite People You Know
Friends, colleagues, and close relatives are more likely to accept your board invite than strangers. If you have just created your board and have few or no board contributors, try to convince people close to you with similar hobbies to join your board, so you can gain more board followers before you start thinking of inviting someone to Pinterest. You can also settle for a few dedicated board contributors rather than inviting many people to join your board.
Conclusion
Starting your own board could be a fun and engaging experience. You can set up different topics per board to group relevant images and videos together, which could help you and other Pinterest users find relevant information more easily. Follow the tips we provided in this article if you don't know how to send a board invite.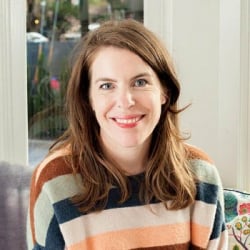 Latest posts by Maddie Schultz
(see all)