If you've been thinking about trying Pinterest ads, but you're confused by the choice and specifics, you've come to the right spot. The Pinterest community counts millions of users that are on the search for inspiration and excellent products. You can reach a broad audience and increase your traffic and sales, but you first have to learn about Pinterest ad specs. You can have the best idea ever, but the final result can be awful if you don't use the right size, format, ratio, etc. Keep reading to learn all about the specifics that create successful ads. 
And when you're finished, read our other Pinterest guides:
What Are The Benefits Of Pinterest Advertising?
Why should you promote on Pinterest? The truth is that most people first think of Facebook and Instagram when promoting their business. However, Pinterest is one of the networks you have to include in your marketing strategy, especially when you learn that 87% of its users bought the items/services they saw on the platform. Also, although many people are under the impression that only females use this platform to get inspiration, that's not quite the case.

Pinterest makes it very easy for people to shop while they're searching for inspiration. That's why the network's sales and conversion rates are so high. Since people can see images and guides of the products, they find it simple to check out if they like what they see.

Next, the platform will drive plenty of traffic to your website and other social networks. If your images are high-quality and engaging, you can expect this to reflect your success on all the other platforms. Finally, user engagement is also very high, which positively impacts your business. Almost half of Pinterest's content is not branded, so your brand will easily find its spot under the sun. Finding and researching trends on this platform is much easier than on other networks. This will help you predict what your audience will like and create content that will fulfill their wishes.
Different Types Of Pinterest Ads
What are the different types of ads on Pinterest? This social media platform is slowly becoming one of the best online places for advertising, no matter the size or type of your business. Before you decide to invest in an ad, you have to know the types and the specifics. Here are the most common ones:

Static Ads
Video Ads
Carousel Ads
Promoted Shopping Pins
Collection Ads
Static Pinterest Ad Specs
Static ads are one of the most basic and common ways to promote your business. This ad type is made of a single image that is either in a .PNG or .JPEG file type. Static ads are very much like Standard Pins, except the image will be labeled as an advertisement. The file size has to be up to 20 MB per image, and the recommended aspect ratio by the platform is 2:3 (1000 x 1500 pixels). If you use a different ratio, Pinterest will crop your image, and your Pin and ad won't be as successful.
Pinterest Carousel Ad Specs
Carousel Ads are another common type and one of the latest updates on the platform. Each carousel can contain 2-5 images, using either .PNG or .JPEG files. Each image is referred to as a card, and once you upload the ads, Pinterest will let users swipe through the cards and get a better view of your products.

The maximum file size for carousel images is 32 MB, and the ideal aspect ratio is 1:1 or 2:3. Even if you don't stick to the maximum size, the chances are it won't negatively affect your upload. However, you should always follow the ratio unless you want the images to look completely different. Every image has its description, title, and landing page; therefore, it's like having multiple ads packed in one. You should focus on writing a suitable description and title, especially the first two sentences. The title has to be up to 100 characters, but the users will only see the first 30 to 35. The description can be up to 500 characters, but the first one hundred are the most important.

If you're looking to promote various products, this ad type is an excellent choice. You should use all five cards because that way, you'll be getting the most out of the ad, and you'll reach your target audience with more products than just one or two.
Pinterest Video Ad Specs
Video content ads are perfect for when you want to showcase a product in detail. Sometimes photos are not enough, so you need to add a video and engage more people. This format is excellent for product reveals, showing how to use or wear a product, etc. When creating your video ad, you should follow a few video specs. There are two different types of video ads, max-width (that takes over the entire screen when using mobile devices) and standard-width videos.

The recommended ratio for standard width is a square video 1:1 or vertical videos 2:3 and 9:16. When creating a max-width video, you should opt for a 1:1 or 16:9 ratio. The allowed video ad formats are .mov, .mp4, .m4v. Each video pin can't be shorter than 4 seconds and longer than 15 minutes. In addition, the biggest video size you can upload is up to 2 GB. If you don't follow the recommended numbers, the video can be blurry, distorted, and won't serve its purpose. The title length should be up to 100 characters, and the description should be up to 500 characters. Remember that only the first 50 or 60 will show, so make them count and include important keywords.

These sponsored videos appear on a user's feed and as a part of their search results, just like image pins. Although you can experiment with the length, there is no need to make them too long because your viewers might lose interest. Instead, opt for shorter videos, straight-to-the-point content, and videos that are easy to watch. The first few seconds of the video are crucial on whether you'll have good audience retention or not. Since many people watch Pinterest videos without their sound on, we recommend adding captions or using catchy music.
Collection Ads
Collection ads use a collection of images and videos to show your product or services. There is one large Pin called hero creative that users first see, and several smaller ones named secondary creatives. The image count for the smaller Pins can be up to 24. Pinterest recommends using a video file format for the first Pin and photos for the smaller pins. The video length can be between 4 seconds and 15 minutes, the size up to 2 GB, and the ratio between 1:2 and 1.91:1. In addition, if you opt for an image hero creative, the formats are .PNG, .JPEG, the maximum size is 10 MB, and the ratio is 1:1 (for square images) or 2:3 (for vertical images).
Shopping Pins
Shopping Pins are slightly different than the other ad types we mentioned. They are made of a picture that the user can click on and visit the product they can buy. In general, this ad format uses the same format as regular Pins do, but the process of setting them up is different. The allowed file types are .PNG and .JPEG.
Why Pinterest Ad Specs Are Important
Releasing ads sounds like such a simple thing to do. Although everyone can do it, following the Pinterest recommendations is very important unless you want your ad to be a mess. Moving away from the recommended ratios, sizes, file types, means that your ads will be blurry, messy, skewed, small, etc.
The whole point of releasing an ad is to create a high-quality one that will make more people want to pin your content and join your community. If you use ads to promote your products or services, the photo or video should show all the details and be engaging. When you don't follow video or image specs, you'll end up with a blurry photo or a pin of inappropriate size, completely messing up the point of the ad. When users see a blurry or grainy photo, they won't be interested in clicking on it and potentially purchasing what you have to offer. So, following a few specifics is a small price to pay for the benefits that you'll enjoy from Pinterest ads.
Conclusion
Now that you know how to promote on Pinterest properly, the different types of ads, and their specs, all that's left is to choose an ad suitable for your business and release it. The most common types include static, video, carousel, shopping, and collection ads. Each one has a different purpose and specs, so before you invest your money, ensure that you read the guide and pick the right one.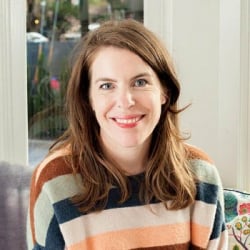 Latest posts by Maddie Schultz
(see all)