There is no limit on the number of Pinterest accounts users can create, so long as they don't use the same email address. Although we don't recommend creating multiple accounts without a proper reason, circumstances might make it necessary. Whatever your reason may be, we know that you might want to merge them in the future. Since there is no direct way of doing that, we came up with an alternative way to show you how to combine Pinterest accounts.
Who Can Have Two Accounts on Pinterest?
Anyone can have more than one Pinterest account. The registration process will still be the same for all your newly established accounts, and you won't have to pay for any subscription or package to be able to do so. However, it's worth noting that you cannot use the same email address to start more than one Pinterest account. If you want to make a duplicate account, you will first have to create a new email for each new account you plan to start.
Reasons to Have Two Pinterest Accounts?
Having more than one Pinterest account may not be necessary, but it could still be handy at some point. One of the reasons why some users find it necessary to create another Pinterest account is to separate their personal life from their business. If you own one or several online businesses which do not serve the same purpose, starting a new business account for each one will help you manage their online activities on Pinterest more effectively.
Each business should have a separate account with photos and images representing the goods or services offered. The name, profile photo, and description for your businesses and personal accounts should not be the same. Doing so will help Pinterest users searching for a product or service via Pinterest to not mistake your personal account for your business account and vice versa. If you own a blog, creating a separate account for it may be a good idea, so you don't mix your work or hobby with your personal business.
Some users create duplicate personal accounts as backups in case they forget their login details in the future. However, we don't think this is necessary since you can always recover your old account's password so long as you remember your old email. If you have a short memory, use your primary email address to create your personal Pinterest account, so you don't easily forget it.
Can I Merge Two Pinterest Accounts?
Merging two Pinterest accounts is currently impossible. If you have 2 Pinterest accounts, you can operate them separately or deactivate one to remain and remain with the other. However, even though you can't merge two accounts, there is a way to copy all pins and boards from one account to the other. We will show you how to do it in a step-by-step guide so you can transfer all your favorite pinned pictures and videos to your other account.
How to Move Pins From One Pinterest Account to Another?
Without a plan, moving pins from one account to another can be quite frustrating and time-consuming. Due to that, we came up with a strategy that makes moving pins much more efficient and easy. Here is how you can combine Pinterest accounts using the "move pins" method:
Login to your old Pinterest account through the "Pinterest website." Your old account is the account you'll be transferring the pins "from."
Before you start the transfer process, store all the pins you plan to move in one board.
Come up with a suitable name for the new board to avoid confusion. For example, you can name the new board "pins to move"
Once you've done that, go through all the pins saved in your old account and add all the ones you wish to transfer to your new account. To do this, click on the original board to view all saved pins.
Click on a pin to see it up close, tap on the pencil icon, and select a destination board.
You can move several pins at once. Simply choose the board you want from the board section and look for the "organize" option. When you find it, click on the options listed to copy, move or delete up to 50 pins at a go.
After you copy or move all pins to the "pin to move" board, ensure you set it to "public" if it was a secret board. This will allow you to see the "pin to move" board from your new account.
If you only have one device, you must log out of your old account to log in to your new one.
Once logged in, look for the "pins to move" board from your old account
If you want to duplicate your old account, create new boards similar to the ones you had on your old account. Don't forget to rename the boards in your new account to match the original boards from your old account
Rearrange all the pins from the "pins to move" board in your new account by moving them to boards fitting their names and descriptions
Upon completion, log out of your new account and log into your old
Delete the "pins to move" board you had previously created to help you carry out the transfer process, and both your accounts will look the same as if merged.

Does Pinterest Delete Inactive Accounts?
Yes, Pinterest will delete old inactive accounts. However, this will only happen after your account has been inactive for a long period. Pinterest will usually email you after 30 days of being inactive to alert you of your account's inactivity. However, if you don't reactivate your account after 6 or more months, your email account may get deleted.
Conclusion
Several factors could force you to start more than one Pinterest account. Since there is no direct way to merge Pinterest accounts, you will have to transfer all the pins from your old account to your new one. Follow the steps we have given out to learn how to manually move or copy all your pins from your old account's original boards to your new one.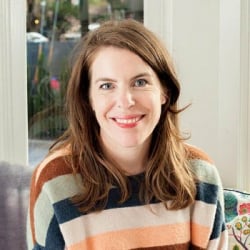 Latest posts by Maddie Schultz
(see all)