Pinterest has always been a distinct social networking platform, with an emphasis on visual aesthetics and pictures. This is one of the reasons they continue to develop and spread with time, increasing the number of users.

Pinterest's individual boards, as well as the opportunity to create your own Pins and share your interests with others, are among the most intriguing and engaging aspects of the site. While it's convenient to have them all in one place, many people ask if those Pinterest posts can be printed.

So, let's learn how to print pictures from Pinterest and utilize this tutorial to broaden your knowledge of the platform and maybe boost your Pinterest growth.
And when you're finished, take a look at our other Pinterest guides:
How to Print Pinterest Board?
Printing is still one of the greatest methods to turn a Pinterest concept into a visible physical copy.

This is one of the Pinterest features for inspiration, décor, business, or tasks. People even make their own cookbooks based on their favorite Pinterest recipes, but how do they accomplish that?

Let's take a look at how to print Pinterest boards and photos.
How to Print from Pinterest on PC
Your PC is the ideal device to use if you want to print a Pinterest board. The images will retain their original quality this way, however, there are additional options that we will discuss later.

Here is what you need to do:

Log into your Pinterest account
Click on the Profile image
Chose the board you want to print
Once the board is fully loaded, find a blank space to put your cursor
Right-click that white space (important!)
Click on the Save As option in the pop-up menu
Make sure to save as Web Page, Complete and in a separate folder
Go to the downloaded file and arrange files by type
Once you open it, all the images from the board will have the JPG extension
Print the selected images
Although it may appear difficult to download complete boards, once you get the hang of it, it is a really simple and quick procedure.

Keep in mind that there are a few Chrome add-ons that might be a helpful tool with printing as well.
How to Print From Pinterest for Mac Users
The methods are somewhat different if you have a Mac. Here's what you need to do:

Repeat the entire process from before and save the Pinterest board on your Mac
Open the downloaded file and select all the images, and then double click
Select View and Contact Sheet
Place the images in the desired order
Open File and then Print option
You can select the "Scale to Fit" option
Print the images
How to Print From Pinterest App for iOS Users
You may be wondering if it is possible to print from your smartphone app now that you know how to print from your PC and Mac. And the good news is that it is entirely possible if you have an AirPrint-enabled printer.

Here are the steps:

Connect your iPhone and the AirPrint to the same Wi-Fi
Go to the Pinterest app and log in
Tap on the three dots in the preferred location you want to print (or share icon)
Select the print icon or "Print"
Chose the device for printing you want to use
Print the photos or the board
How To Print From Pinterest on Android
Many individuals use Pinterest design boards on their Android phones and like interacting with their followers on the platform. This is a fantastic opportunity to grow Pinterest followers, but you can also use the app to print anything you want from this incredible platform.
Here is the uncomplicated three-step process:
Log into your Pinterest app and find the photo you want to print
Click on the three dots in the corner and select print
Chose the printer you are connected to and print
If you can't locate the print option on the app, you can always save the photo to your smartphone and print from there by clicking the download button.
This is also a wonderful choice for anyone who likes making vision boards since you may choose the perfect inspirational photo and store it for later.
Conclusion
Pinterest is more than just a social networking platform; it's a place to find the finest ideas and even make money. So, make sure to follow our simple printing guidelines for every device and return for more fascinating things to learn and build your Pinterest.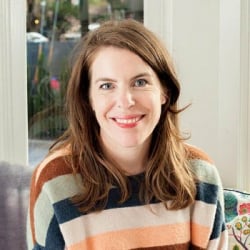 Latest posts by Maddie Schultz
(see all)