If you are one of the millions of users on this amazing image-sharing platform we call Pinterest, you might be wondering why is Pinterest stock dropping and is there a reason to be worried.

Since we live in the age of social media platforms, many people depend on places like Pinterest for their monthly income. In addition, it's one of the best places to get inspiration and enjoy some relaxing moments. But does this stock drop mean this public company is not worth investing in anymore?

Keep on reading as we find out all the details that are important for the social media company and your personal Pinterest growth.
And when you're finished, take a look at our other Pinterest guides:
Why Is Pinterest Stock Dropping?
Pinterest reported dropping in their stocks by 19% because there is a huge drop in the number of active users in the United States.

But, what does this mean for the average revenue, and is Pinterest really doing bad?

The short answer would be no because Pinterest remains very successful despite the drop in the stock price. This reduction was expected for every technology company once the pandemic was coming to an end, and Pinterest is no different.

When the world was stuck at home, there was a huge user growth on Pinterest because people needed additional motivation and inspiration. Because this social media company is all about DIY's, ideas, and creativity, there was significant industry growth that was out of the ordinary.

Once the safety measures were lowered and people got back to their normal, daily lives, this meant fewer people are on their apps and thus there were fewer users online. This influences the share of revenue and decreased the price of Pinterest stocks.

When the prediction was that Pinterest will have well over 485 million users, and the reality was that they had 454 million, a lot of investors decided to back out and sell their stocks, reducing the price of the stock.

Wall Street expected $562.3 million in sales and 0.133 cents per share, up from a loss of $0.70 per share in the same quarter the previous year.
What Are the Growth Prospects for Pinterest?
Despite some problems in the growth rate of users, Pinterest is still holding strong with revenue growth of over 78%. This goes to show that the platform is not slowing down and that the growth potential is there.

Pinterest has always tried to be different and dedicate special attention to industry growth as a visual platform, but they are more than flexible when it comes to optimization of the experience for their users.

This is one of the reasons why Pinterest decided to add a new feature after so many technical meetings. Considering the popularity of short-video content, they are now allowing users to add video-first idea pins to promote their content. Those videos will also be used for advertising revenue.

So, if you were worried about the market insights and the price of stocks on Pinterest, you now know that there is nothing to worry about. There is still plenty of room for your growth on the platform, and you can use this opportunity to make your account more popular and gain more followers.
Final Thoughts
Pinterest has seen some quick progress during the pandemic, and now it's slowing down a bit, but there is still advertising revenue that users like you can use to create a career on this platform.
Knowing everything about the price of stocks might not be the financial advice you are looking for, but it's good to know everything about the social media network you are invested in. This can be an additional motivation to keep your content fresh and creative and make sure you are investing in growing your Pinterest in the right way.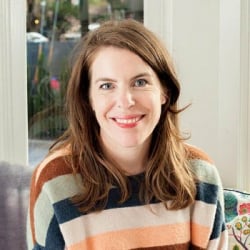 Latest posts by Maddie Schultz
(see all)