Receiving a large volume of notifications that you need to sift through every day can be exhausting. This can be especially challenging when you are managing multiple Pinterest accounts.
You already have your personal account that receives updates from your friends, the people and boards you follow, etc. Then you also probably have a business account that gets alerts for the same events.
Using Pinterest for your business means you have to be attentive to events regarding your account. You have to be able to quickly respond to comments or messages from your clients. Failure to do so might drive those customers away.
However, you can't just drop what you're doing each time you hear a notification sound. It might just be alerts from your personal account, which don't really need immediate attention.
A simple solution is to turn off some Pinterest notifications on Android.
What are Pinterest notification types?
Whenever there are updates or messages on your Pinterest account, you will receive notifications. There are three types of notifications based on where you will receive them – in your email, on your mobile device, and on Pinterest.
1. On Pinterest
These notifications can be seen when you open the Pinterest app on your mobile devices or when you access Pinterest.com on a browser.
2. By push notifications
These notifications will appear directly on your mobile device's notification bar, even without opening the Pinterest app.
3. By email
These are notifications that are sent directly to your email.
You can edit where you want to see notifications in your account settings. You may also choose which events will trigger a notification.
How to Disable or Turn off Pinterest Notifications for Android?
All events on Pinterest are marked by default, which means you will be alerted of all these events via the three different notification types.
The option to personalize your notifications ensures that you only get to see updates that matter to you.
If you're using a computer, follow these directions to manage the Pinterest notifications you will receive on your Android device:
1. Open a web browser and log in to your Pinterest account.
2. Click the downward arrow next to your profile photo in the upper-right corner of the screen.
3. On the drop-down menu, choose Settings.
4. Then on the left menu, click Notifications.
5. Hit the Edit button beside By push notification.
6. You may click the Turn off all button to effectively disable all push notifications.
7. Alternatively, you may choose notifications individually. Disable each one by unchecking the box beside it.
8. When you are satisfied with the changes you've made, hit the Save button at the bottom of the page.
To stop receiving notifications for certain events, follow these instructions on your mobile device:
1. Open the Pinterest app on your Android device.
2. In the bottom right corner, tap your profile photo.
3. Then open your account Settings by hitting the 3 dots on the upper-right.
4. Tap Notifications and then choose By push notification.
5. You may uncheck the events you don't want to include in the notifications that you get. You may also choose Turn off all to stop getting notifications on your Android phone.
If you're on vacation, you may choose to block all push notifications on your Android phone. Just don't forget to turn it back on when you get back from your trip. Do these steps on your mobile device:
1. Open your phone's Settings.
2. Look for Apps or Application Manager and tap it.
3. Among the list of applications, choose Pinterest.
4. Uncheck Show Notifications to block push notifications from Pinterest.
In conclusion
Turning off phone notifications from Pinterest is so easy. You can do it on your computer or directly from your mobile device.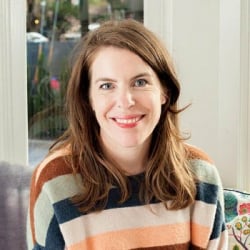 Latest posts by Maddie Schultz
(see all)