If you're curious about how to get Pinterest famous, then you've come to the right place. We have numerous articles that can help you grow your Pinterest brand. You can check out the other blog posts on our site.
In this section, we will tackle the all-important question that is on the mind of every marketer on Pinterest, how to go viral on Pinterest?
Without further ado, let's get into it.
Looking to expand your Pinterest following? Discover the secrets to attracting more dedicated fans with our Pinterest growth strategies!
Ways to Go Viral on Pinterest
Here are the methods popular brands use to hack the Pinterest algorithm.
1. Create pins That Will Entice People to Click on It
Pinterest is an image-based search engine, and being such, it is essential that the photos you use are of the highest standards. This will ensure that you get those clicks. Here are some guidelines for creating amazing pins that will go viral:
Use high-quality vertical images with a ratio of 2:3. The recommended pixel sizes are 600 × 900 pixels or 1000 × 1500 pixels. This is the perfect size for your images to be displayed in full splendor on the Pinterest feed.
Also, use photos that are real or taken by you. This adds authenticity and looks more beautiful than just a plain color or background image.
Include text on your image banner. This could be the title of your blog, some question that people are asking, or a mysterious line that will pique your audience's attention. Pins that have gone viral made effective use of this technique.
They used fonts that are easy to read. Avoid using fonts that are in script or cursive, as these cannot be detected by the Pinterest algorithm.
Write a short but informative description for your Pin. This will let people know what it is about and what use it is to them. Make sure your topic is relevant to your target audience and mention what benefits they can get from clicking your Pin.
Don't let your Pinterest boards go unnoticed – boost your followers with our proven Pinterest success techniques and make your brand shine!
2. Optimize Your Visibility With SEO and Hashtags
Searches on the internet are governed by keywords, and Pinterest functions the same way. Even though Pinterest provides images for search queries, these images are still sorted by the algorithm based on the text it contains.
The words that are commonly used in searches, are the popular keywords that you should use with your pins. Applying this method will land your pins at the top of search results, thereby increasing your chances of being seen and clicked on.
Here are the sections where you can include the power words in your pins to make them searchable and highly visible:
Pin title – This is the most obvious part where you should really use relevant words in your Pin. You don't have to put everything here, just the important ones.
Pin description – The other power words you were not able to include in the title goes here. This is also the place to put hashtags that helps the algorithm find your stuff.
Image file name – Believe it or not, the image file name you use is also scanned by the Pinterest algorithm. So, it's a good practice to give pictures a title that contains keywords, as well, instead of just naming your images as just photo12.jpg.
Text within the image – Here's another surprise. Pinterest also scans the text that is in your image banner. The smart AI can read the text in images, letting it categorize images more thoroughly.
Ready to become a Pinterest superstar? Visit our website to unlock the full potential of your boards and skyrocket your Pinterest followers today!
3. Post Your Pins at Peak Hours
The best way to ensure that your posts get maximum visibility is by publishing them at the best times. New posts get priority when browsing on the feed. So, make sure you're there as soon as your target audience opens their Pinterest.
The best times to post are usually when people are already home from work or school. The time when they can relax and browse on Pinterest is around 8 pm to 11 pm. With 9 pm as the very peak hour when users are online. And the golden days are Fridays and Saturdays.
Conversely, the worst time to post is just after work, when people are still out on their daily commute.
4. Take Advantage of Holidays and Special Events
Pinterest users usually browse for holiday inspiration ahead of time. Give them enough time to prepare by putting out pins regarding holidays and special events at least a month before the date.
This will also keep your holiday-specific pins relevant for a long time. It should garner you lots of clicks and saves every season.
5. Share Your Boards and Pins
Another method that brands use to make their pins go viral is by sharing them on other social media platforms. This cross-platform promotion widens your reach outside of Pinterest.
To get the most number of relevant followers, join and post it in groups that are under your niche. You are sure to get thousands of clicks just from there.
6. Boost Your Pins
Boosting or promoting pins is another way you can make your posts visible. With Pinterest's promoted pins, you can even target your preferred set of specific audience demographic. And you only pay for the instances when your posts are seen by users.
Then, when the algorithm detects that a pin has a lot of views, it is pushed forward into more search results and home feeds. And it will go snowballing from there.
Want to grow your Pinterest community quickly and easily? Check out our Pinterest follower secrets and learn the top techniques to attract more fans in no time!
How to Get Your Pins Seen on Pinterest
So, let's take some tips from the experts and apply them to your posts. Follow these guidelines to create your own viral pins.
Create Eye-Catching Pins
Only use high-quality photos for your image banner. Use photo editing software that will let you produce consistently great picture banners.
A lot of content creators recommend the free mobile and pc application, Canva. It offers tons of templates and fonts for you to choose from. You can really let your creativity run wild with this app.
Use Hashtags and Popular Keywords
Look for the keywords people are using in searches. You can also visit the Popular pages to check what's currently trending on Pinterest. This will let you know what topics and queries are relevant to your audience.
Now, use these words in your pins to make them appear in the search results. Just make sure to use only relevant words related to your post.
Tag Your Pin Under a Popular Category
pins can also be tagged under Pinterest categories. Choose one or two popular categories that best fit your post's topic or theme. This will make your post easier to classify and be put out there in relevant searches by the algorithm.
Pin at the Right Time
We've told you before when are the best times to post on Pinterest. Now, all you have to do is make sure you post during those times to make sure they get seen.
Pinterest has a feature that lets you schedule posts in the future. You can prepare up to 100 pins and schedule them as far into the future as two weeks. So, even if you're also busy or would like to relax during those times, you can still post without being on Pinterest.
What Does It Mean When a Pin Goes Viral?
Going viral on Pinterest does not have a definite number. Your definition could be based on the number of clicks and shares, or the number of engagements your post gets. It depends on what matters more for your brand.
In general, though, going viral simply means that your pin has achieved at least three times more clicks, likes, shares, comments, and repins than the usual performance of your posts.
If the pin still garners a constant number of views and clicks even as days pass, then you can surely claim that your post has already gone viral. Pat yourself on the back for a job well done.
Now that you've successfully achieved the coveted status of going viral, it seems that the formula you applied is very effective. Next, examine closely what you did with that post so that you can replicate the same for future posts.
If most, if not all, of your succeeding posts after that also goes viral, then you have definitely cracked the code. Congratulations, my friend! You now hold the key to success!
But, if your posts still don't garner enough engagements, don't lose hope. Here are more tips on how to go viral on Pinterest that you can apply to your marketing strategy.
Tips to Create Viral Pins on Pinterest
We've initially discussed a lot of the successful ways to go viral on Pinterest. But if you want to know more tips and ensure your success, follow more of these useful tricks we have compiled for you.
Post Great Pins Regularly
Stay relevant to your viewers by posting often. The recommended number of posts per day is about 3-10 pins. And they don't necessarily have to be all original.
In fact, users love seeing boards or collections of pins that are from various sources. This gives them variety and a more holistic experience just from visiting your profile.
Maximize Your Blog Posts
For the new blog posts that you have, you can actually create at least five different pins for each article. You can also create pins for older blog posts that are relevant again. This maximizes a blog post's visibility but also lets you create more pins without having to produce new content.
Be Consistent With Your Branding
Having consistent visual branding is good for your image. Whenever people see your pin style, they will automatically associate it with your brand. And good brand recall is what you're aiming for.
So, choose a unique and memorable brand logo, brand colors, and fonts that represent you well. This uniform style of pins will be the identity of your brand that your audience will always remember.
How to Become Pinterest Famous
Now that you know the ways to create pins that will go viral, you will probably also get the fame that goes with it. To make sure that you get the most from all your efforts, here are the steps you should do to climb to Pinterest stardom.
Build a Solid Community of Followers
What do we mean by this? It basically means you should get more Pinterest followers. But it also means that your fans should all be organically drawn to your brand. This will be the solid foundation of your popularity and, most likely, your income.
Nurture your followers by:
giving them what they want and need. Create posts and share pins that are relevant to them, not just to promote your brand and products/services.
replying to their comments, questions, and direct messages. This shows them that you really care about them and their opinions.
letting them share what they like by creating collaborative boards with them. This will also give you an idea of what to pin next.
If you need help in getting more organic followers, you can hire the experts at the best social media marketing service online.
Apply the Best Practices Consistently
We all know that maintaining a social media page is difficult. But by constantly doing the effective methods we've outlined above, you will definitely see positive results for your brand.
Eventually, when you have already automated most of the work, you will not feel the tediousness of it. Just the enjoyment of knowing you are creating pins that will help a lot of people.
Final words
Being famous on Pinterest takes a lot of time, effort, and dedication. You have to constantly churn out fresh content and pins to keep your audiences engaged. And then you also have to maintain a good connection with your followers.
But with the help of these useful tips and advice, you can certainly succeed. Simply persevere, and you will see the fruits of your labor.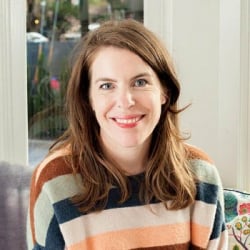 Latest posts by Maddie Schultz
(see all)