Pinterest is quickly becoming one of the best social media networks for visual content, inspiration, and DIY projects. However, having stunning images is no longer enough in recent years, and many skilled Pinners are also integrating outstanding GIFs into their masterpieces.
Many people are asking how to download images from Pinterest and apply this simple animation to your pins and other social media.
Continue reading to learn how to download GIFs from Pinterest in a straightforward step-by-step procedure.
This post will also be useful if you are new to the platform and want to grow your Pinterest account organically.
How to Download GIF Images from Pinterest?
There are a couple of options if you've discovered the ideal GIF and want to download it from Pinterest. Depending on your device and whether the GIF file is accessible for download, you can follow the instructions below for the best results.
How to download GIFs from Pinterest on your mobile phone?
Most Pinterest users like their mobile devices, which is why we will initially give a step-by-step approach for Android and iOS users. Most of the time, you'll be able to download the GIF right from the app, but we'll go through alternative options as well.
Here's what you need to do:
Access your Pinterest account.
Find your GIF image in the search bar.
In the top left corner, click the three-dot icon.
In the menu, click the download button.
If you want to save GIF from Pinterest, download GIF using the above-mentioned method, so it will be in your smartphone's picture gallery. However, for iOS users, there will not be a download option, therefore you have to get the GIF differently.
You must do the following:
Use Safari to find the Pinterest website;
Access your Pinterest account;
Locate the GIF you wish to save;
To see all the choices, tap on the GIF and scroll up;
When you click the Save button, it will be stored on your device.
How to download GIFs from Pinterest to your computer?
Pinterest is a flexible platform that provides an excellent user experience, and many people like using it on their desktops. It's a wonderful approach to engage your audience and make the most of this visual platform by having everything on the big screen.
On a computer, the pin creation screen is considerably clearer, so you'll be able to easily choose the finest photos and download videos.
This is also one of the reasons why many seasoned Pinners employ Pinterest growth service in conjunction with innovative pin posting to earn views and income.
Here's how to save GIFs to your computer:
Access your Pinterest account;
Locate the GIF you wish to save;
To open a pop-up window, right-click on the image;
Select the Save Image option.
As you can see, the procedure is straightforward, and downloading the GIF file just takes a few clicks. Keep in mind, however, that certain GIFs on Pinterest are protected by Copyright rights and cannot be used without permission.
This is especially true if you want to utilize them to generate pins and promote your content.
How to download GIFs from the website?
In certain situations, the GIF cannot be downloaded via the native download button, and you need to be a little more creative. Don't worry, here's a step-by-step guide on downloading it from the GIF website:
You must, as always, log onto Pinterest and locate the desired GIF.
Click on the visit button below the GIF.
Tap the three dots icon and then pick "Open in a browser".
When the GIF is in the browser, click and hold it until a menu appears.
Then select the Download picture option.
This allows you to download and use any GIF you want in your conversations and private messages.
How to upload GIFs on Pinterest?
Once you've found the ideal GIF to utilize, double-check that you're not violating any copyrights before moving on to your Pinterest board to create a fresh and interesting pin. Including GIFs in your posts can help you gain more views and convey your content in a more entertaining manner.
As a result, an improved GIF experience is one of the finest and easiest marketing techniques you can use to grow your Pinterest, as it will boost your rank in search engines.
Follow these simple steps to add GIFs to Pinterest:
Log in to your Pinterest account.
Once you've pressed the Plus button at the bottom, select "Create a Pin."
You can either drag and drop the GIF into the creation screen or upload it from your device.
Fill in the blanks with the remainder of the information, such as the description, title, and hashtags.
Save the file by clicking the Save button.
This is all done if you have the GIF downloaded to your device, but it is also possible to add it to your pin from other sources.
It's simple:
Select "Create Pin" after clicking the add icon.
Click the "Save from site" button.
Copy and paste the direct link from the webpage where you found the GIF and hit enter.
Select the GIF you wish to use and then click the Add to Pin button.
Add a title and a description, then click the Save button.
This will allow you to share pins with GIFs and engage your audience even more. It's a basic yet efficient method of capturing the viewer's attention.
Final Thoughts
Pinterest is one of the most popular social networks in the world, but it is still growing and expanding the number of options available to users. This is why it's critical to stay current with trends and discover new methods to make your pins more engaging.
Adding GIFs is one of them because every good piece of content requires a stunning photo.
However, if you decide you enjoy a GIF so much that you want to utilize it and share it with others to convey your mood and feelings rather than using an emoji, you now know how to download GIFs from Pinterest and make the most out of it.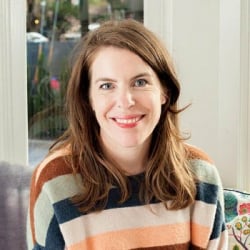 Latest posts by Maddie Schultz
(see all)