Pinterest has the highest number of product purchases and lead conversions among all social media platforms. With over 478 million active users every month, it's a huge market that you should be tapping into.
Aside from the usual marketing strategies to widen your exposure, there is such a thing as Group Boards on Pinterest that brands are taking advantage of. They are easy to set up and manage, and best of all, it's completely free to use. In this a rticle you will learn what are the benefits Group Boards how to create or join them, and of course, how to find Group Boards on Pinterest.
What are Pinterest Group Boards?
On Pinterest, any user can create a Group Board or a Collaborative Board. What differentiates this from a regular Board is that the Group Board creator can invite other Pinterest users to contribute Pins on this board.

Basically, it's a way to gather ideas and plans from collaborators on one board.

Before 2019, people used it to garner more clicks to their website. They would join a lot of group boards to pin self-promotions. This strategy worked so well because group board Pins also appear in all of the collaborators' feeds and also in their followers' feeds. It provided people a lot of exposure.

However, Pinterest noticed this unintended use of group boards and altered the algorithm. Now, only Pins from group boards you own will appear on your Pinterest followers' feed. Your followers won't see on their feed the Pins from group boards you belong to but don't own, unlike the way it was before.

What are the Benefits of Using Group Boards?
Even if group boards cannot be abused anymore, they can still be very useful for your brand. With just the real intended use of group boards on Pinterest, you can use it to your advantage.

Since it is a place where users pin ideas, you can use it for doing research. Use it to gather ideas and information about your followers. Get their opinions and suggestions to form a picture of what your market wants. You can even get new concepts for your brand.

Another benefit of having a group board is that it gains you more followers a lot faster. When you create a group board that has extremely good content, people are more likely to follow the group board and repin your Pins. It will then show up in the feed of other users as popular pins, and the cycle continues.

You can try collaborating with people in your niche who have a lot of followers. Their followers will be able to see your pins on the group board, too. Their audience instantly becomes yours as well. More audience means more traffic.

Plus, anyone can follow group boards even if they are not invited as collaborators. As followers, they will see all Pins on the group board and get updates on new Pin posts. Just create quality Pins to attract more followers.

Even with the slight limitation that Pinterest has set on the reach of group boards, the benefits are still undeniable.

The next question is which is better: joining group boards or creating your own?

To Join or Create a Group Board?
When you create a group board, you have control over what the topic or theme is. But also, the responsibility of keeping it organized falls on your shoulders. Collaborators might pin mediocre stuff, pins that other users are not happy with, or simply not relevant to your topic. You have to monitor these instances to maintain the quality of your group board.

It is also your job, as board owner, to build a following for the group board to be popular. To gain popularity, you'll need more people to save and repin your posts. This means you'll need more followers to make it work initially. When your aim is to get followers because you don't have much, but you need followers for it to kick off, then that's a bummer. You are just back to square one.

On the other hand, if you just join an already popular group board, you will have the benefits of a larger audience without the responsibilities. The only thing you'll need to think about is the quality of your pins to ensure that you attract more followers.

If you're just starting to grow your Pinterest account, joining group boards is the easiest way to get new audience.
How to Find and Join Group Boards that are Worth the Effort
These days, you can't just join a bunch of group boards and pin the same stuff. You'll be flagged as spam and banned in no time.

So, to maximize your time and effort, you must learn how to find group boards that will benefit you greatly. First, we'll show you the methods on how to find group boards on Pinterest. Then, we'll give you some advice to keep in mind when deciding on which board to join.

The easiest way to discern if the board you're looking at is a group board is to look for the three profile pictures beside the board title.

How to look for group boards
1. Do a board search
This is the most basic search that you can do to look for group boards that are relevant to your niche.
In the Pinterest search bar, use a keyword related to your brand niche.
Filter the results by clicking All pins beside the search bar and then choose Boards.
The board title with many profile images beside it is a group board.
2. Look at influencers' group boards
By joining the group boards that influencers in your niche are part of, you'll be able to tap the board followers which are surely interested in your niche as well.
Search for influencers in your niche.
Visit their Pinterest profiles.
Click the Saved tab to see their Boards
Check out the boards with many profile images beside the title.
3. Scout your followers' group boards
Having a business account on Pinterest has its perks. One of which is the ability to check who your followers are engaging with and the group boards they follow.
On your Pinterest profile page, tap Analytics at the top.
Select People You Reach, and then Interests.
Select Your Followers then check below the Brands: Businesses Your Followers Engage.
Look for the relevant to your niche group boards that they follow.
4. Scour Facebook Groups
There are groups on Facebook which are made for recruiting contributors to Pinterest board groups.
Go on Facebook.
Search for keywords in your niche.
Select the Groups tab to show the groups that you can join.
Press Request to join on the group pages that are relevant to your topic.
5. Use a specialized search engine
There's a search engine that can help you find Pinterest group boards. You'll also be able to see a score based on the activity and repin rate of the group. This will give you an idea if it's a good board or not. Check out this search engine to start right away.
6. Do it yourself
If you simply cannot find a good group board for your niche, why not start your own? Create your group board and invite people to collaborate with you. You'll be the jet-setter in your niche.

How to gauge a group board
When you find quality boards, the next thing to do is ascertain if joining is worth it. Here are some guidelines for you to check if it's the right board for your brand.
Read the board description and category. If it's optimized for searches and fits your brand, then it's a go.
Look at the number of collaborators, pins, and followers. Ideally, you want a group board that has few contributors, but many pins and followers. Groups with too many collaborators tend to be filled with mediocre content.
Inspect the contents of the board. Check if the pins are of good quality and are being managed well.
Check the group activity. You want a board that has active contributors and followers who engage with Pins.

Now that you know which group boards are worth the time, the next step is to join groups.

How to join a group board
When you are certain of the board group you want to join, simply click the Request to join button.
Then wait for the invitation notification that will be sent to your email address.
Once you have received an invitation, you can now collaborate with others on the group board.

Conclusion
Pinterest group boards are a great way to reach more audiences and get more followers. With the help of other users, you can curate good content that will attract more people to follow your group boards and also your brand.
With this method, paired with other Pinterest marketing strategies, and an organic Pinterest growth service, your brand is sure to succeed.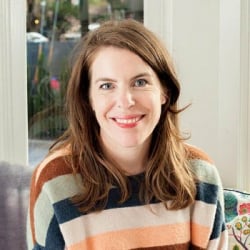 Latest posts by Maddie Schultz
(see all)