Pinterest has over 454 million monthly active users globally, making it one of the best sites to get inspiration for tasty recipes, DIYs, and design, among other things.

You may make boards with your favorite content or download Pinterest images to use offline.

So, keep on reading to learn more about Pinterest images and how to save them on various devices.
How to download Pinterest images?
Once you've become addicted to this incredible social platform, you'll realize that you like hundreds of images and wonder whether there's a method to store them on your devices.

Fortunately, we've discovered a solution for every device you're likely to use and created a straightforward step-by-step tutorial.

Remember that most photos are protected by copyright laws and that you are not permitted to use them publicly without permission. However, the majority are extremely inexpensive and can help you in creating high-quality pins and growing your Pinterest account in the most effective way possible.

Downloading on Android Mobile Device
Most Pinterest users prefer to access their social networks while on the go, thus having the ability to save images on the phone is one of the greatest features available.

Here are the simple steps to save the image to your phone gallery:

Log into your Pinterest account if you have one, or create a new one in the app;
In the search box, you can find the image you are looking for;
Tap on the image to open it and find the three-dot icon in the top left corner;
In the pop-up menu select the "Download Image" option;
You might need to allow Pinterest to save images to your phone;
Once the image is downloaded you will receive a notification message at the bottom of the screen.
Those downloaded photos will be saved to your gallery app, where you will be able to view and use them. Keep in mind that certain photos are protected, and you must obtain permission from the author before using them in your Pins.

Downloading on iPhone
You can download images from Pinterest to your iPhone in the same way that Android users can. There are some variations, but the procedure is simple and only takes a few minutes to finish.

Here's what you need to do:

Log into your Pinterest app and account;
Find the photo you want to download;
Click on the three dots in the top left corner;
Select "Download Image" from the list;
In case a permission error pops up, you need to go to phone settings;
Click on Privacy and Photos;
Find the Pinterest photos there;
Select "All Photos" and repeat the steps mentioned before.
How to download full-size images from Pinterest on your computer?
Using a computer has numerous advantages since you will be able to examine the image resolution more clearly and pick which one is ideal for you. Remember that there is no direct download option and that you must utilize the native features.

When it comes to downloading Pinterest images to your desktop computer, you have two options:

Windows
Open the Pinterest website and log into your account;
Find the photo you want to download and hover your mouse above it;
Right-click on the photo will open a pop-up menu;
Click on the "Save Image As" option;
Choose the name and location and click on the Save button.
iOS
Mac users need to open Pinterest in Safari and log in;
Find the photo you like and right-click on it (or use the Ctrl+click option);
Click on the Save Image As;
Select image format and enter the name;
Save the image to the default folder or desktop.
Using your desktop computer can also help you produce more orderly and well-structured content. High-quality content will always draw more readers and help your Pinterest grow more quickly.
How to download all the images from the Pinterest boards?
Pinterest's users occasionally wish to download whole Pinterest boards, and there are a few quick ways to do it.
When you use the Chrome extension to download images, you are utilizing the Image Downloader app. It's really simple to use not only on Pinterest but anywhere you need to download many photos at once.

Here are the steps you must take:

Open Chrome on your computer and add Image Downloader extension;
Click on the "Add to Chrome" button;
Open Pinterest and log in;
Find the board you want to download;
Click on the Image Downloader icon and tap on the "Select All" option;
Press the Download button.
You might see a message that your Chrome is configured to request the download location for each individual image. You can change the settings in Chrome to stop continually approving downloads. Locate the advanced options and uncheck the option "Ask where to save each file before downloading."
Firefox extension
The same people that created Chrome extensions ensured that Firefox users had a similar choice. The procedure is the same as with the Chrome extension, so simply follow the steps outlined above.
Third-party apps
You may use third-party programs to download GIF from Pinterest or any other photo. There are several choices available on the market, the most of them are free. 

You only need the image link from your browser, which you can then paste into the downloading program. You can also convert images and adjust the image size.

Final Thoughts
It is extremely simple to download images to your mobile phone or computer; however, bear in mind that you cannot distribute the image without permission. Otherwise, you are free to appreciate the inspiration those images provide and use them on whichever devices you choose.

Pinterest has always been a great site to locate the greatest photos, GIFs, and posts whether you need a creative boost or assistance with a DIY project.
Because Pinterest is a visual medium, utilizing high-quality photos in your pins will always yield the greatest results. You can quickly get more followers and advertise your company in the most effective way imaginable.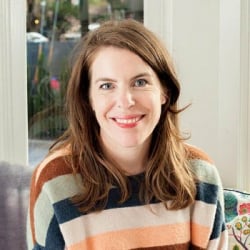 Latest posts by Maddie Schultz
(see all)