With over 450 million active users each month, Pinterest is one of the top-performing platforms in the world. Pinterest is all about gorgeous photos that users often want to download and have on their phones. If you want to learn how to save pictures from Pinterest on your desktop or mobile, we put together the most detailed guides. Below, the procedure is broken down in steps to make things easier for you. You'll also find out how to download an entire board of pictures.
How to Save Pictures From Pinterest Images on the Web (Pinterest Download):
This platform doesn't give users the option to download Pinterest images on their desktop via direct download. However, there is an alternative that will help you have all the images you like saved on your desktop. Follow these steps to download a Pinterest image:
Open your web browser on your computer.
Open the Pinterest site, then log in to your account.
Choose the picture that you want to download and click on it to become larger.
Right-click on the image, then choose the "Save Image As" option.
Next, you'll need to enter a name for the new image and where you want to save it.
Click Save, and you're done.
How To Save Pictures From Pinterest On Mobile
Downloading Pinterest pictures on your phone is such a straightforward and fast task that anyone can do it. Follow these steps to download a Pinterest image. We divided them into two sections (one for Android and one for iOS users).
Android
If you have an Android smartphone and want to download images, you first need to download the Pinterest app. You can find it on your phone's Play Store, and downloading shouldn't take you more than a few minutes. Once you're done, follow these steps:
Open the Pinterest app and sign in or register.
When you're signed in, start searching for the images from Pinterest that you want to download.
Once you find the picture you need, open it and tap on the three dots located in the top left corner.
Select Download image.
Everyone who's downloading for the first time ever will need to give permission. You can allow the app to download images in the future without asking for permission.
When your photo is done and downloaded, you'll get a notification. You can now check your gallery to see whether the new image is there. The Pins folder is where all the saved images will be. This is such an easy way to keep track of all the photos you have from this platform and keep them separate from the rest.
iOS
This guide will be very similar to the one for Android phones. In general, downloading pictures from this platform takes seconds. All you need to do is to go over these steps:
Tap on the Pinterest app and log in to your account.
Find the picture that you want to download and open it.
Tap on the three dots that are located in the top left corner of your screen.
Tap on Download Image and add permission for the app to access your photos.
In some cases, you'll need to adjust the settings on your phone. Go to the Settings app, then tap Privacy, then Photos. Find Pinterest, then Allow Photos Access. Choose Read and Write.
How To Download An Entire Pinterest Board
Sometimes you want to download more than one image, and the ones you like are located on the same board. Downloading each one separately takes time and dedication. Thankfully, there is the option to download an entire board and save time.
To do this, you will need an extension on your Chrome browser called Image Downloader. After getting the extension, follow these steps to download a Pinterest image: :
Open the Chrome browser on your computer or laptop.
Visit your Pinterest page and find the board that you want to download.
Click on the Image Downloader extension and choose the Select All option. You can also select which images you don't want to include in the list by removing them.
When you're done selecting, click the Download button.
Conclusion
Now that you went over these guides, did you learn how to save pictures from this platform? As you probably noticed, downloading an image is quite simple.
You can't use the direct download method on a computer, so you'll need to save the images with a right-click. Mobile phones are much easier to work with because all you should do is find the picture, tap on the three dots and tap Download Image.
If your goal is to grow your Pinterest followers, expand your business, learn how to sell on this platform, it's time that you got in touch with our team. Pingrowth is the number one service for organic Pinterest growth that focuses on rapid, targeted growth. Start our free trial today and you'll see what we're talking about.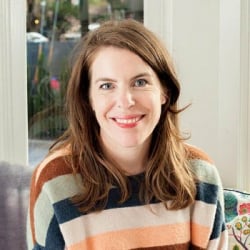 Latest posts by Maddie Schultz
(see all)