Pinterest is a visual search engine that can be used for various purposes, from finding recipes to planning your dream wedding. But did you know that Pinterest can also be used as a powerful eCommerce tool?
With over 431 million active users, it's a great platform to reach potential customers. And now, with the ability to create shoppable pins, it's even better!
This blog post will discuss how to make your Pinterest pins shoppable. We'll discuss what shoppable pins are, how they work, and how to create shoppable pins on Pinterest. Let's get started!
What Are Buyable Pins on Pinterest?
Before we dive into the process of creating shoppable pins on Pinterest, let's first answer the question: what are they?
Buyable Pins allow users to purchase products without ever leaving Pinterest. And since they're so easy to use, they're becoming increasingly popular with shoppers.
When you see a Buyable Pin, it will include a price tag and a "Buy Now" button. When you click the "Buy it" button, you will be taken to a checkout page where you can complete your purchase. Currently, Buyable Pins are only available to users in the United States, but they will be rolled out to other countries soon.
These products are called buyable pins and usually include items like clothing, jewelry, and home decor.
So, if you're ever scrolling through Pinterest and you see a product you like, you can now click on it and buy it right then and there! No more searching for the product online or trying to remember where you saw it. Buyable pins make shopping on Pinterest easier than ever before.
Advantages and Disadvantages of Using Buyable Pins
While buyable pins are a great way to make your products more accessible to potential customers, there are also some disadvantages that you should be aware of.
Let's take a look at both the advantages and disadvantages of using buyable pins.
Advantages
They're convenient: Buyable pins are very convenient for shoppers. All they have to do is click on the product and then pay with a credit card. There's no need to search for the product online or remember where they saw it.
They build trust: Buyable pins build trust with shoppers because they know they're dealing with a reputable company. When shoppers see that you have buyable pins, they know that you're a reliable source for products.
Increase sales and brand awareness: One of the main advantages of using buyable pins is that they can increase sales. Shoppers are more likely to buy a product if they can do it without leaving Pinterest. In addition, buyable pins can also help increase brand awareness. Users who see your products on Pinterest will be more likely to remember your brand name.
Disadvantages
They're only available in the US: Buyable pins are only available to users in the United States. This means that international creators trying to make sales on Pinterest can lose out on millions of shoppers.
Can't integrate with WooCommerce: If you're using WooCommerce to run your online store, you won't be able to use buyable pins. This is because Pinterest doesn't currently have an integration with WooCommerce.
Limited to certain types of products: Right now, buyable pins are only available for certain types of products, such as clothing, jewelry, and home decor. This means that if you're selling other types of products, you won't be able to use this feature.
How Do Shoppable Pins Work?
Shoppable Pins are a new way for brands and businesses to sell their products on Pinterest.
Businesses first must sign up for a free business account on Pinterest to create a Shoppable Pin. They must ensure all information is completed and up to date, particularly their website URL and location. If you are eligible, you'll then be able to create pins with buyable products.
Once a Pin is tagged, it will automatically include a blue price tag icon and a buy button. When people see these Pins in their feed, they can click on the icon to see more information about the product and then click on the buy button to be taken to the website where they can purchase it.
How to Create Buyable Pinterest Posts?
Once you have the green light from Pinterest, setting up shoppable pins is a breeze. However, only retailers with selected e-commerce platforms can use this new feature. Here is a list of the e-commerce platforms that currently work with shoppable pins:
Shopify
BigCommerce
Demandware
Salesforce Commerce Cloud
Approved store owners will be able to add buyable pins via these platforms. If your platform is not on the list, don't fret. The team at Pinterest says they're working hard to add more e-commerce platforms soon.
Of course, you'll need a Pinterest business account to do this; if you don't have one yet, no problem. Following these instructions, you can easily convert your personal Pinterest account into a business account.
Once you have a business account, apply to be part of the Buyable Pins program on your eCommerce platform. If you're approved, you'll be able to start adding buyable pins to your posts.
Visit your protected products board (hidden from public view). Here is the URL: Pinterest.com/YourUsername/_products. You should make sure the domain of your eCommerce store matches that of your Pinterest account for this to work.
Use a product tagging tool or Pinterest's save button to start adding your products to the board. The save button is a little round icon that appears when you hover over an image on the web.
Then you start saving your product images from your eCommerce store and add detailed descriptions and keywords so people can easily find your products when they search on Pinterest.
Remember, it might take 3-5 days for your pins to appear as shoppable.
When you add a buyable pin, it will look like a regular pin with the addition of a blue price tag.
Here are the best practices when using buyable pins:
As any online shopper knows, there are a lot of factors that go into whether you make a purchase or not. The product needs to be desirable, the price needs to be right, and the shipping needs to be fast. But one thing that is often overlooked is the role that Pinterest can play in conversion rates.
There are a few best practices to keep in mind to maximize conversions.
Make sure your pins stand out from the rest: Be creative with colors, fonts, and images so that your pins catch users' attention as they scroll through their feeds.
Create pins that are relevant to your brand: Keep social media content consistent across all platforms, and make sure the content of your pins is relevant to what you're promoting.
Keep your pin descriptions short and sweet: Write concise descriptions that tell users what the pin is about and why they should click on it.
Use high-quality images: People are visual creatures, so make sure your pins are aesthetically pleasing and of a high resolution.
Use rich pins: Rich pins provide more information about your product or service right on the pin itself, so take advantage of this feature to increase engagement.
Use hashtags strategically: Hashtags can help you reach your campaign goal, but be sure to use them sparingly and only use relevant ones.
Promote pins across other social media platforms: In addition to promoting your pins on Pinterest, make sure to share them on other social media sites like Facebook and Twitter.
Collaborate with other businesses and influencers: Teaming up with complementary or popular brands can help you reach a larger audience and boost conversions.
Host a giveaway: Everyone loves free stuff, so host a giveaway on Pinterest and promote it across other social media platforms for maximum exposure.
Analyze your results: Use Pinterest's analytics tool to track which of your pins are reaching your target audience and adjust your strategy accordingly.
Conclusion
There it is – how to create shoppable pins on Pinterest. This platform remains one of the world's most powerful tools used to drive traffic to any eCommerce store and boost conversions. By following the best practices outlined above, you can maximize your chances of success. So what are you waiting for? Start pinning!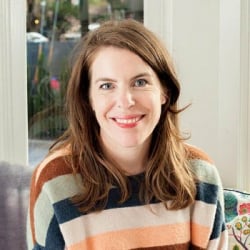 Latest posts by Maddie Schultz
(see all)