So it has been a while since you logged in to your Pinterest social network. But do you wish to start afresh? Not a big deal, for sure! You can simply create a new account and begin your brand-new personal image-sharing portal. You can even get help from websites like Pingrowth to boost your followers. However, if you are wondering how to delete an old Pinterest account without logging in, then you are in for some disappointment. You will need to log in to your old account to delete it. That said, there are several ways in which you can delete your old Pinterest account.
How to Delete a Pinterest Account Without Logging In?
As mentioned before, you cannot delete a Pinterest account without logging in. But that is actually a great security measure. Otherwise, unethical hackers would have been able to delete accounts quite easily. The good news is that you can delete your account after logging into it. And the process is simpler than dressing up for a party! It can be done in a few minutes both through a desktop or a mobile device. However, have you forgotten your login credentials altogether?
That is quite understandable since it is an old account. Pinterest provides a number of feasible options to recover your password or username. Follow these steps if you are unable to recollect your password
On the Pinterest homepage, click the "Login" button in the top right corner.
Select the "Forgotten your password?" link just below, where you enter your login credentials.
Type in your email address or username associated with the account, and hit the "Search" button.
Click "This is me" once your account shows up, and a password reset link will be sent to your email ID.
Open your inbox and click the link to reset your Pinterest password.
What if you can't recollect which email ID or username you used for the old account? Check your other social media accounts and try a few of those email addresses. No luck? Then Pinterest will even help you remember your email or username with a hint!
A Short Guide to How You Can Delete Your Pinterest Account
Deleting your Pinterest account is easy, and it can be done in a matter of minutes. But be sure that you want to delete your profile and Pinterest boards because the action will be permanent. If not, then you can simply deactivate your account for a short while, and reactivate it later. To permanently delete your Pinterest account, follow the simple steps below.
Log in to your account and go to "Settings".
Select the "Account Management" link.
You will find the "Delete Account" button under the Account Changes tab. Click it.
Open your email inbox to find a confirmation link from Pinterest. Select it to confirm that you wish to delete your account.
What Happens When Your Pinterest Account Is Deleted?
Soon after you click the confirmation link in your inbox, you will have 14 days to reconsider your decision. Once those 14 days are up, everything associated with your Pinterest account will be permanently deleted, right from your personal data to your public profile content. Even the business accounts linked to that deleted profile will be removed. You won't be able to recover your account and data after that.
All in all, for security purposes, you cannot delete your old Pinterest account without logging in. But once you have logged into the account with your credentials (remembered or recovered), you can easily delete it in no time. As long as you are okay with losing all your saved data, profile picture, public boards, and other content don't hesitate to hit the "Delete" button!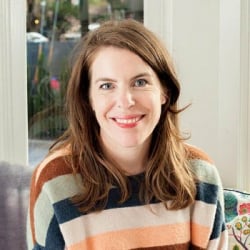 Latest posts by Maddie Schultz
(see all)