Pinterest is a visual social media platform that allows users to share and discover ideas for their homes, style, and travel.
To make the most of Pinterest and drive traffic to your website or blog, you need to create attractive and effective pins.
This comprehensive guide on Pinterest posts ideas. You'll learn everything you need to create the perfect pin for your business or blog.
So whether you're a beginner or a pro, read on for all the information you need to create pins that get results!
The Importance of Quality Content for Pins
It is a no-brainer that the quality of your content determines the success of your social media strategy.
There are plenty of ideas to post on Pinterest, no doubt. However, pins with high-quality images and well-written descriptions are more likely to be saved and shared by users. It remains one of the most important Pinterest content tips.
Also, you should know that quality content goes beyond just using attractive images and writing interesting descriptions. Your pins must be relevant and useful to your target audience.
Think about the kinds of things that your ideal customer or reader would be interested in. What problems are they trying to solve? What kind of information are they looking for?
Your pins should answer these questions and provide value to your audience. Only then you will be able to see results in the form of website traffic and conversions.
Many people don't realize that the quality of your pins also directly impacts your search ranking within Pinterest. That's right – just like Google, Pinterest uses algorithms to determine which pins are most relevant for each search.
You must create content that is not only high quality but also keyword-rich to ensure your pins are being seen by the widest audience possible.
We'll talk more about how to do this later in the article.
Pinterest Content Tips
Having valuable content is only half the battle – you also need to make sure that your pins are designed to make them stand out from the millions of other pins on Pinterest.
Here are a few design tips to help you create pins that get noticed:
Images of High Quality
As any Pinterest user knows, images are everything. After all, Pinterest is a visual platform, and the quality of your images can make or break your pins.
That's why it's important to use high-quality images whenever possible. High-quality images are sharp and clear, with bright colors and good lighting. They also have a clean background that doesn't distract from the image's subject. There are loads of editing tools for this.
In contrast, low-quality images are blurry, dark, and poorly lit. They may also be grainy or pixelated. So if you want your marketing strategy to the next level, use only high-quality images. Your followers will thank you for it!
Bold Text
If you're looking to add some pizzazz to your Pinterest boards, then you need to start using bold text.
Whether a catchy headline or an interesting quote, bold text is easy to make your content more eye-catching.
A few well-chosen words can make your pins pop, and it's a great way to add some personality to your content. Just be sure not to go overboard – a little bit of bold text goes a long way! So next time you create a pin, don't be afraid to go big and use some bold text.
Optimal Sizing
When creating pins that stand out on Pinterest, size matters; however, the optimal size for a pin is 1000×1500 pixels. But does this work for all pins?
The answer may surprise you: it depends. For example, if you're creating a pin to promote a blog post, you'll want to use a taller, vertical image that includes the title of your post. On the other hand, if you're promoting a product, you'll want to use a square or rectangular image showing the product in all its glory.
Ultimately, the best way to figure out the right size for your pins is to experiment and see what works best for your audience. In general, though, taller pins tend to perform better on Pinterest than shorter ones. So if you're unsure what size to use, err on the side of using a taller image. You can always crop it down later if necessary.
Logo Placement
As a business owner, you want to ensure your logo is prominently displayed on your website and all your marketing materials. But what about Pinterest? When creating pins for your business, you may wonder where to place your logo.
Pinterest recommends that you include your logo in the upper left-hand corner of the pin image. This placement ensures that your logo is visible even when the pin is repinned, and it also makes it easy for users to click through to your website.
In addition, be sure to include a call to action in the description of your pin, telling users what they can expect to find on your website. By following these simple tips, you can ensure that your business gets maximum exposure on Pinterest.
Interesting Descriptions
When it comes to promoting your business on Pinterest, interesting descriptions are key. But for people to actually see your pins, you need to make sure they appear in search results. And that's where SEO and descriptions come in.
Descriptions help your pins get found in search engines and give people a taste of what they'll find if they click through to your website.
So, how do you write an interesting description? First, focus on keyword research. What terms are people searching for that are related to your business?
Use those keywords in your descriptions to help your pins get found.
Second, keep your descriptions short and sweet. People on Pinterest are looking for quick information that they can easily digest. So make sure your descriptions are brief and to the point.
Finally, don't forget to include a call to action. Tell people what you want them to do once they've read your description. Do you want them to visit your website? Sign up for your email list? Make a purchase?
Whatever it is, be clear and concise, so there's no confusion. By following these tips, you can write descriptions that will help your pins stand out and drive traffic back to your website.
Post Ideas for perfect pins
Now that we have covered the basics of creating perfect pins, let's look at proven Pinterest post ideas to help you get started.
Recipe/Food
Recipes and food pins are always popular choices when creating pins that are guaranteed to get noticed. After all, who doesn't love drooling over a delicious-looking dish? If you're looking to create pins that will have everyone clicking, here are some ideas to get you started.
Use close-up shots: A well-shot close-up can make even the most simple recipes look gourmet. Focus on highlighting the key ingredients or the finished dish itself.
Be creative with composition: Get creative with how you arrange your ingredients or style your finished dish. The more eye-catching, the better!
Use vibrant colors: Vibrant colors are sure to catch the attention of scrollers' eyes. When it comes to food pins, bright and bold are always best.
Think outside the traditional recipe format: Not all recipes have to be presented in the same way. Get creative with your presentation and think outside the traditional recipe format. Maybe even try something interactive like a step-by-step guide or a video tutorial!
How-Tos and Photo Tutorials
Photography tutorials are some of the most popular pins on Pinterest, for a good reason. Many people use Pinterest to find new ideas and inspiration, and there is no shortage of amazing photographers sharing their work online.
Consider creating a photo tutorial or how-to guide if you're a photographer looking to get your work noticed on Pinterest. These pins are often very popular, as they offer a concise and visual way to learn new techniques.
When creating a photo tutorial, be sure to include plenty of clear, step-by-step photos as well as helpful tips and tricks. And if you're not a photographer yourself, don't worry – there are plenty of other ways to create popular pins.
How-to guides and video tutorials can be just as effective as photography tutorials, so get creative and see what type of content your audience responds to best.
DIYs
Another popular type of pin is the DIY. People love finding new and interesting ways to make things, whether it's a simple craft project or an elaborate piece of home decor.
If you're feeling crafty, consider creating a DIY pin that your followers will love. When creating a DIY, include clear instructions and plenty of photos (or even a video!) to help people follow along.
Conclusion
Whether you're a foodie, a photographer, or just looking for some creative inspiration, Pinterest is a great place to start.
By following these tips, you can create pins that are sure to get noticed and drive traffic back to your website or blog. Also, you can always count on Pinterest analytics to monitor your progress. So what are you waiting for? Get started today and see what all the fuss is about!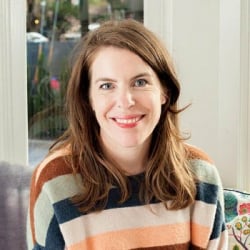 Latest posts by Maddie Schultz
(see all)